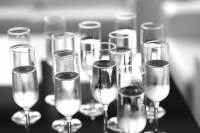 The Chamber of Commerce Finland Swiss biannual business trip´s topic 2019 focuses on wood and the growing importance of wooden products for the circular economy and its impact of the environment. Switzerland and Finland are one of the leaders in the adaptation of circular economy. Both countries also target to become global pioneers in a world in which wealth can no longer be based on excessive use of natural resources. Society and business community are open for new innovations to replace existing wasteful methods and to create totally new sustainable ways to offer services and products.
The Chamber of Commerce Finland-Switzerland together with the Embassy of Switzerland in Helsinki invite you and the Swiss business trip participants to join us for a reception and to share and discuss actual topics.
Programme:
17:00 Registration
17:30 Welcome
Mr. Felice Romano, President of the Chamber of Commerce Finland-Switzerland
17:40 Keynote
H.E. Heinrich Maurer, Ambassador of Switzerland in Finland,
"World Circular Economy Forum 2019 – a Swiss Review"
17:55 Keynote
Mr. Heikki Ilvespää, Vice President R&D, UPM
"The Future of Biocircular Economy in Finland"
18:20 Review
Dr. Jani Kaarlejärvi, EVP, Business Meeting Park
"2 years of Chamber´s Contact and Meeting Point"
18:30 Closing words
Mr. Gerrit van Setten, Member of the Board of the Chamber of Commerce Finland - Switzerland
18:35 Apéro and networking
19:30 End of Event
Registration:
For participation, please kindly register by June 7, 2019 via this link.
Participation fee:
The event is free of charge. Late cancellations and no-shows will be charged 30,00 €.
For further information, please contact:
Dr. Jani Kaarlejärvi, jani.kaarlejärvi (a) meetingpark.fi
Mr. Gerrit van Setten, helsinki (a) handelskammer-fin.ch
Entrance: Mannerheimintie and Simonkatu "glass corner", and from FORUM Shopping mall 3th level's corridor.
How to Find Us: in PDF
Sisäänkäynti: Mannerheimintien ja Simonkadun Lasikulmasta, sekä FORUMIN 3. kerroksesta käytävää pitkin.
Saapumisohje: PDF