MeetingPark™ - the only location you need.
Business Meeting Park offers a wide range of confidental meeting, conference and office spaces, as well as related business services at the very best locations in the city center of Helsinki - 24/7. Meeting Park offers a very easy, flexible and professional service in a friendly, innovative and safe environment. Meeting Park is the only base of operations that your organization needs.
Business Meeting Park Oy Ltd.
Business Meeting Park is privatly owned Finnish growth company. In 2011, Meeting Park started as a provincial business development company's spin-off. Since then it has been a pioneer and innovator in the business being the first one to bring to the market for example:
a general confidentiality policy (general NDA)
a full-service fixed monthly open pricing
authentic Full HD video conferencing as part of business meetings (10,00 €/h)
as well as a open uniform tariff for all conference, business and training rooms - regardless of the number of persons etc.
Meeting Park serves nearly 2,000 high-quality domestic and foreign companies and organizations each year for over 10,000 bookings. Since 2011, Meeting Park has provided the facilities and expertise for over 75,000 different and even very demanding meetings and events - always customer-oriented and with complete confidence and security.
with over 75,000 meetings experience and expertise at your service!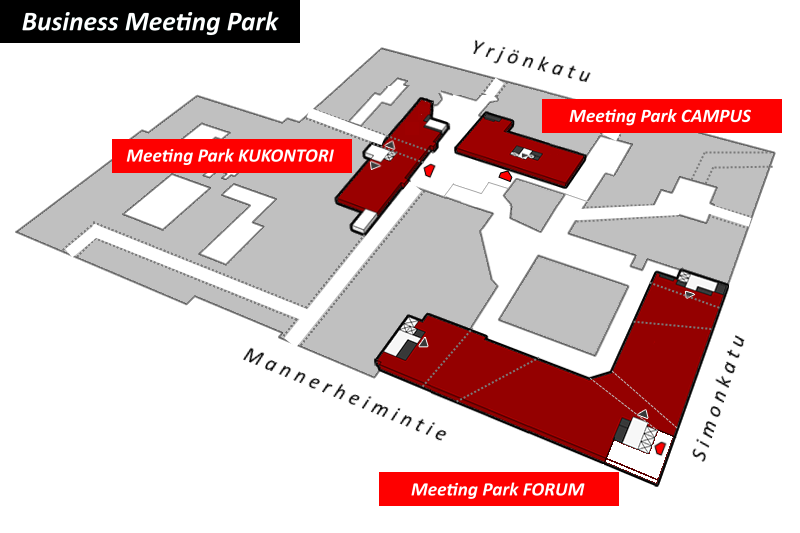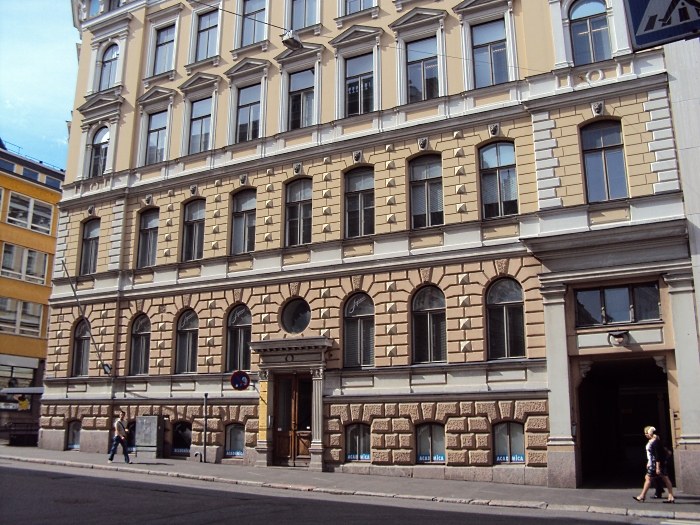 Meeting Park ESPA (Korkeavuorenkatu 30 A). Operational 01/2011 - 06/2014.
Business journey
Business Meeting Park Ltd. was founded in November 2010, and it is a spin-off from a provincial Kainuu Municipal Development Company owned by Kainuun Etu Ltd.
That time the Kainuu industry operating base established originally in August 2009 was decided to distinguish itself as an independent company.
The main objective of the city center location was, right from the beginning, to facilitate companies in entering larger market areas, providing a great venue, where companie could have their meetings, work remotely and have the necessary premises in order to facilitate enlargement.
Simultaneously with the spin-off, the commercialization of the new Meeting Park concept was done – easineess, speed, flexibility, and security being the guiding principles.
Business Idea
Our most important task is to help our customers to grow and expand, while we develop ourselves and increase our company profitably towards our destination.
We offer high-quality businesses companies need for meetings, training, and office space and all related services (such as video conferencing) at the best locations in city centers - most easily, flexibly, safely and cost-effectively.
Our Mission
"We help our customers to focus - in business and growth!"
Our values
Genuine customer orientation
Our business is based on the special needs of growth-oriented enterprises. Our goal is to help them focus on growing their businesses.
* Easiness *
We strive to make things always as easy as possible for our customers and ourselves. Therefore, the Meeting Park concept is emphasised by simplicity and clarity.
* Flexibility *
In today's world, business is global, and thus very rapidly changing. We try to be very flexible so that our customers can respond quickly to these changing requirements and challenges. Therefore, we will not bound our customers, for example, for long contracts.
* Confidentiality *
More and more knowledge-intensive business is a basic requirement of confidentiality. For this reason, we are the first operator in the business who has a general confidentiality obligation for all the month of clients and their staff.
* Versatility *
We strive to provide our customers all required facilities and services to grow, taking into account the latest technological developments and new innovative practical solutions.
* Excellence *
We strive to ensure that our customers receive high quality service, right when they need it, through the online services as well as with our excellent customers service. As business is global, so we will serve our customers around the clock 24/7.
Genuine partnership
We want to produce genuine added value for our customers, partners, as well as for our personnel. This requires openness, genuine interaction and awareness of common interests. Therefore, we openly describe, for example, of all costs and prices, and the reasons for them. We do not so much compete with anyone specific operator, but we strive to add value to all operators in the development of both traditional ways of doing things, and the formation of new business models, concepts, products and services.
Exemplary growth
To provide and further develop our high-quality services, it requires operations to be profitable for all parties. Determined growth and internationalising are our main goals.
* Pioneering *
We want to act as a pioneer in the development of service offerings and business concepts, as well as in taking advantage of the possibilities offered by new technology.
* Cost effectiveness *
Due to specialization and high occupancy rate we can offer our customers cost-effective, high-quality services and additional benefits to our customers.
* Motivated personnel *
In order to achieve the above-mentioned values and goals, it requires a knowledgeable and genuinely motivated personnel. That is why we are investing in personnel development, expertise and the utilization of their knowledge in developing new services. Our personnel is a part of the bonus scheme and executives are also owners of the company.
Business vision
The industry's most valued
We want to be the industry's most respected actor and brand. We have the most competent and committed personnel, the most effective methods and tools, as well as a passion for helping our customers success in increasing their core business.
Pioneering and courageous example
Successful revolution and change arise from committed people and partners, as well as a clear vision of the requirements for a better future. We want to do our part in renewing the operational systems of companies and the needed interaction between companies and communities. We are dedicated to show a brave example of introducing new innovative solutions.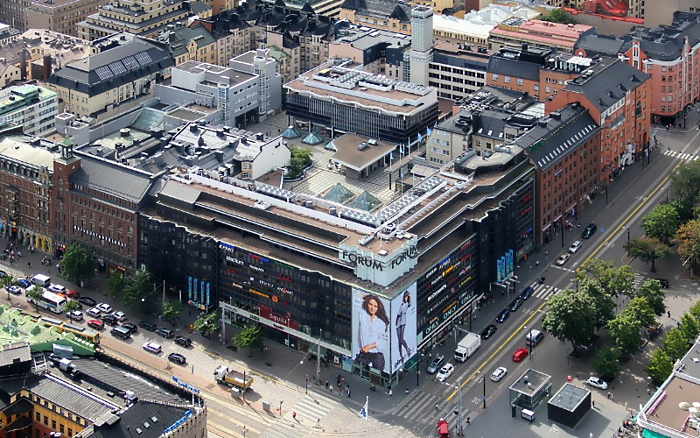 Meeting Park FORUM & CAMPUS (Forum Shopping centre). Operational since 9/2014.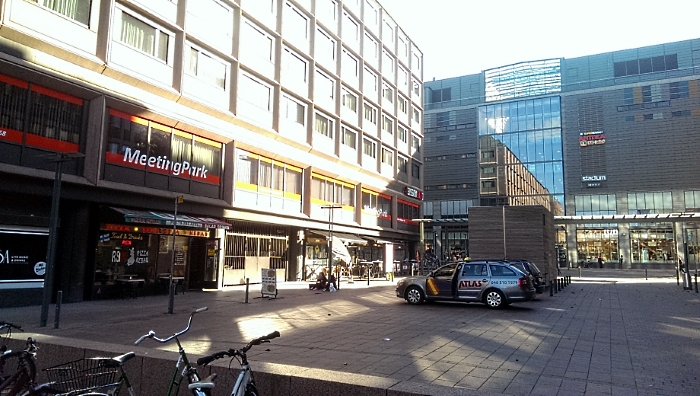 Meeting Park KAMPPI (Salomonkatu 5 C). Operational since 10/2013, renew in 10/2019.
Some key business figures
3 business locations
26 employees
40 meeting and training rooms
70 office rooms and workspaces
2 000 business customers
4 500 m2
10 000 monthly reservations
250 000 monthly visitors
2 100 000 € turnover
business is profitable
Ownership
The company is 87 % owned by its management and key personnel.
Management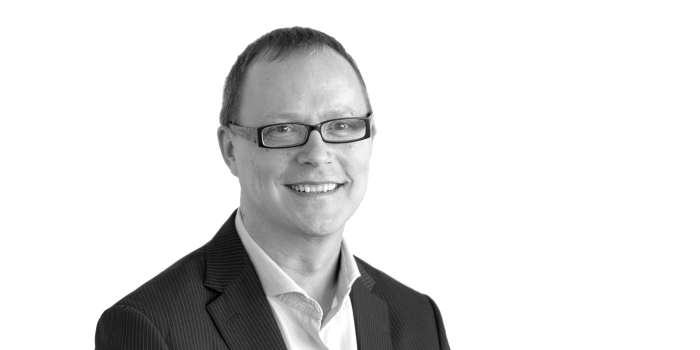 Kare Casals, b. 1966
Co-Founder, President and CEO
Developer of Meeting Park's concept, Co-Founder & CEO of Business Meeting Park Group has over 25 years of experience in business development and management as executive, advisor and teacher.
Prior to his current role, he served as Development Director in the most successful Finnish regional business development company Kainuun Etu Ltd., Chairman and President at Finnish E-Commerce Association, Member of the Board and Advisor at Software Entrepreneurs Association, Federation of Finnish Technology Industries, Ministry of Employment and the Economy, Finpro and Tieke. Executive at E-Finland Network, Fruugo, Aldata Solution, Sidus, SOK.
More information: LinkedIn -profile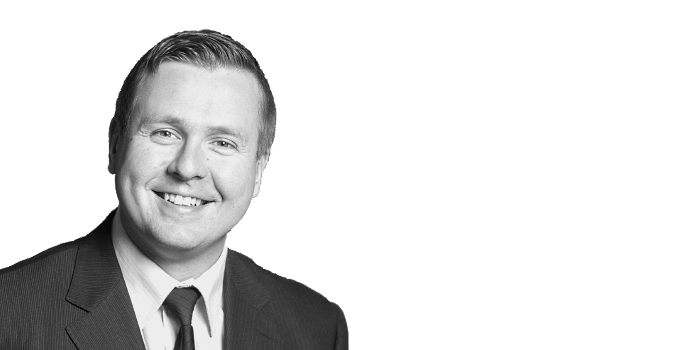 Jani Kaarlejarvi, b. 1977
Co-Founder & Executive Vice President (EVP)
Co-Founder & Executive Vice President of Business Meeting Park Group, has over 15 year of experience in business development and management as executive, advisor and teacher.
Prior to his current role, he worked as visiting professor of ICT innovations & the economy at Beijing University of Posts & Telecommunications (BUPT) (2013-17). He has also served as Director of international networks DIGILE Ltd. (TIVIT), Director of Sustainable Village Consortium at Kainuun Etu Ltd., and as President Esko Aho's special adviser Finnish Innovation Fund, SITRA.
PhD in Political Economy, Masters in Economics, International Politics and Administrative Sciences. Legalized real estate broker (LKV).
More information: LinkedIn -profile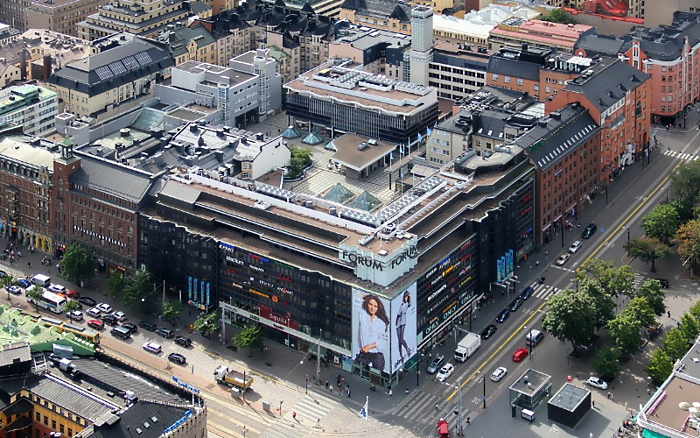 Meeting Park FORUM + CAMPUS + KUKONTORI. Operational 09/2014 -
More information
Social media