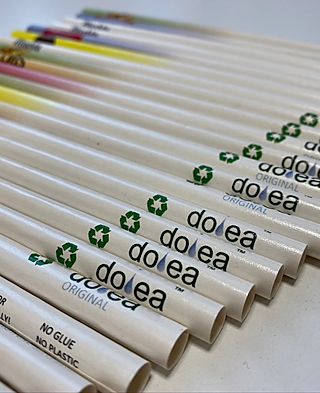 Dolea Ltd. has raised major international growth funding from Switzerland with Meeting Park's help.
"Meeting Park has played an important role; it has provided us leading investor networks needed for a start-up as well as a convenient base of operations for our team right in the city center of Helsinki. As the winner of the Growth Start-up 2019 title in Finland, the use of meeting and event facilities continues to grow and is sometimes pretty unpredictable – but there has always been a quick solution in these situations at Meeting Park. And that is why you will continue to find us in Meeting Park FORUM in the future too" Dolea's Founder and CEO, Mr. Mika Salomäki.
The international demand for fully recyclable drinking whistles has been "staggering" from Sweden, Germany, the UK, and the United States. According to Mr. Salomäki, the total financing package from the Swiss investment company (to be announced later) is worth EUR 4 million and will further accelerate Dolea's internationalization.
Further information: www.doleastraw.com